Yesterday marked the start of a wonderful challenge: LetterMo.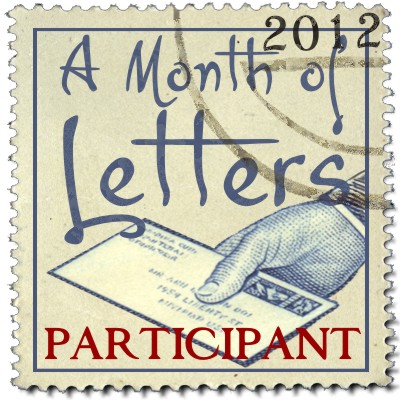 LetterMo, or A Month of Letters, is the brainchild of author and puppeteer, Mary Robinette Kowal. The premise is simple. Commit to writing & mailing a letter daily throughout February and respond to letters you receive in kind.
LetterMo grew out of a request. Mary decided last September to take a hiatus from email and asked people to write to her on paper instead. From this has come a chain of correspondence that continues into the present. Mary describes letter-writing as both lasting and ephemeral; although sentiments may be fleeting, the messages themselves stand as a testament to time. Each letter she exchanges, whether sent or received, is a tangible connection to another person.  And the process of reading & writing letters forces her to slow down, linger and focus on what's important.  
LetterMo reminds me of the joy I attached to letter-writing as a child.  Nothing was better than getting mail (!!!) and I had an army of pen pals to satisfy my wordly desires.  LetterMo is a way of resurrecting that special feeling.  It's a way of reconnecting to each other in a deeper, more deliberate way.
One of my best friends from high school clued me in to LetterMo. It seemed fitting to write to him first; the first physical letter exchanged between us in 20 years. It's long overdue.
Are you up to the challenge? I hope you'll join me.