My amazing husband bought me a new iPhone last weekend. For those who might be rolling their eyes thinking I'm a pampered princess, you are right. But how many months could YOU do "speaker phone" for fear of glass in the face?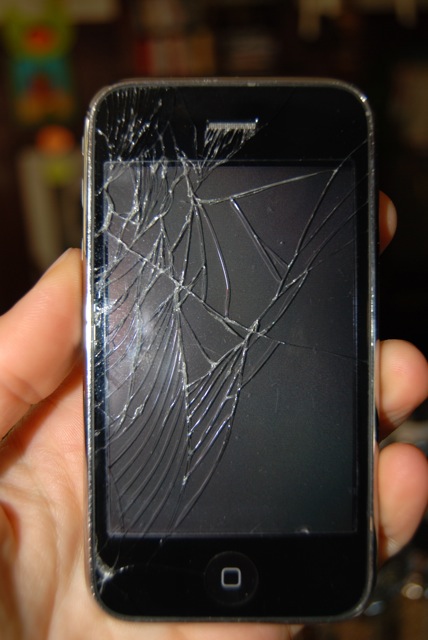 My youngest dropped the phone on the driveway back in July while showing our neighbor photos of her ER visit. It might have withstood the drop had the dog not previously fished the phone out of my purse and used it as a chew toy, cracking the corner of the screen in the process. In sum: iPhones are pretty durable. It was 4 years old. Yes, I am making excuses but I LOVE APPLE.
ANYWAY. I am loving my new iPhone. For the first time in 3 months I am able to answer the phone like a normal person. This new iPhone is thinner, yet thicker than my last one and I am hoping that bodes well for the longevity of the screen. PLUS, I am totally psyched that it takes not just photos, but VIDEO!
http://vimeo.com/29443518
Many thanks to Darla for the vlog inspiration!