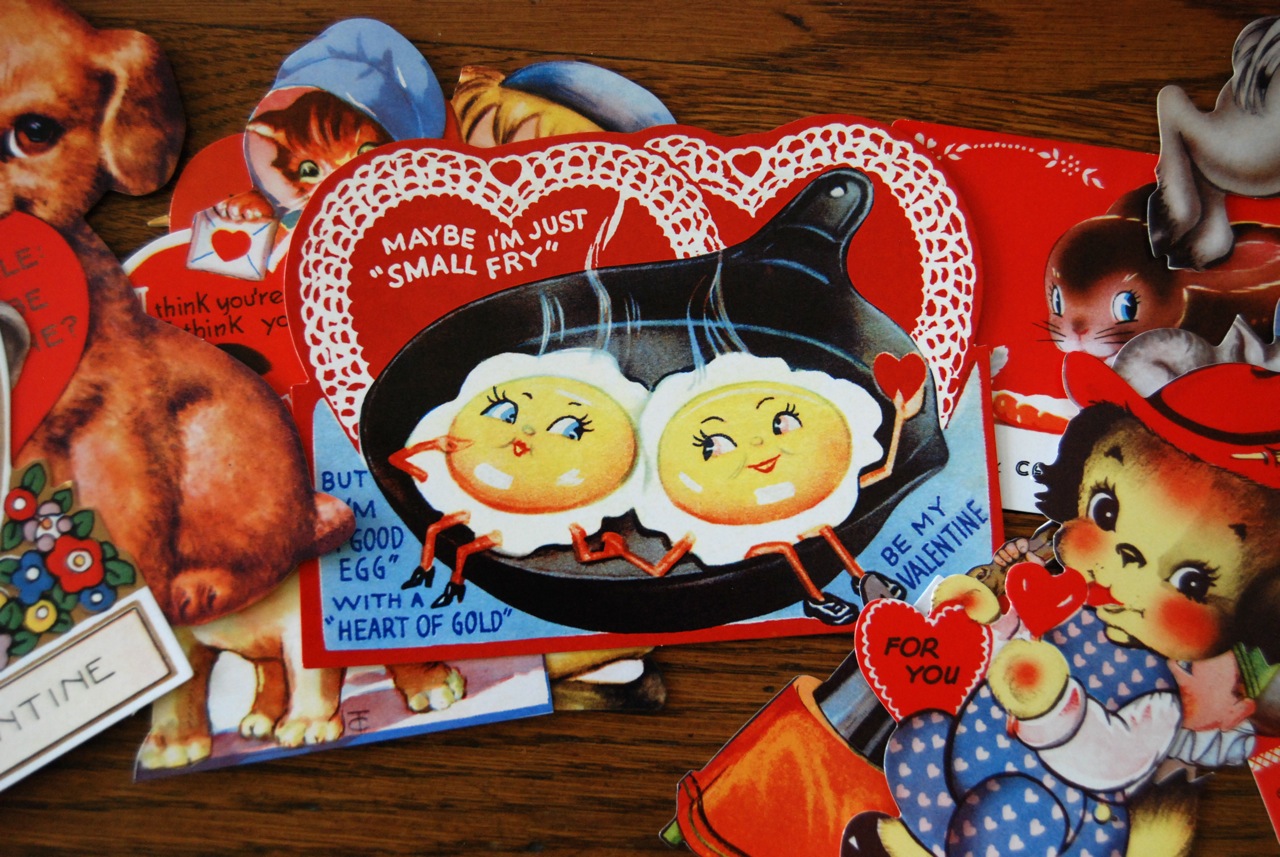 Did you know that in addition to being a low-sodium foodie, I also play CUPID to people from around the globe?  It's true!  Sort of like Santa but with a far smaller suit, I spread my love of LOVE worldwide, thanks to the wonders of technology.
Shortly after launching my low-sodium website, The Daily Dish, I created an adjunct personal blog also known as… The Daily Dish.  Hint: it's what you're reading right now.  My blog allows me to share more of myself and write (rant) about whatever I want, without turning off or alienating my recipe readers, many of whom would prefer not to read about (for instance) my 18-year old towels.
Beginning in 2008, I wrote a series of posts highlighting Valentine's Day and my adoration of its specialness.  I did silly things, like send other people's loved ones "Secret Admirer" cards on their behalf.  I talked about making things for my own loved ones.  And I wrote this post, Great ideas for Valentine's Day. Creative. Thoughtful. AND CHEAP!!
Never in a million years did I imagine that post would become popular.  I penned it in an hour, simply hoping to help out the next guy or girl.  But over the course of the past 4 years, it's become the blog equivalent of a snowball rolling down the hill.
Just after Christmas, the hits begin.  Only a few at first, but growing in number with the days.  By January the daily count is in the hundreds and by February 1st – WATCH OUT!  Last week, when daily hits on the post were hovering around 5000, I decided to do a little research.
I started looking at the search terms people were using to find the post on my blog.  The phrases were very similar, just slight variations of one another.  I plugged one of them into Google just to see what came up and I couldn't believe it.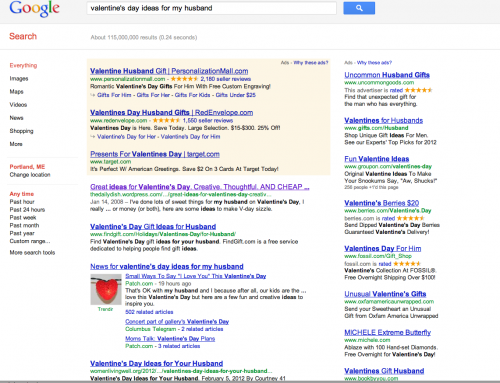 Just beneath the "Top-3" advertised links, in the #1 spot on Google was MY POST.  I couldn't freaking believe it.  How was this possible??  I tried variations on the same search theme.  "Valentine's day ideas for my guy / for my man / for my boyfriend," etc.  Over and over again, my post came up, if not in the #1 spot, just below it on the first page!
As someone who's been blogging for 5 years, who's never been Freshly Pressed or otherwise honored for her writing, this means the world.  Like Rupert from Survivor, I've won – just for being me!